Not a great deal to report this month. Progress continues to be made, however.
Descaling of the boiler is progressing well. Our smallest volunteer, Aaron, has been wielding the needle gun inside the boiler.
During the good weather we pulled the engine out of the shed to enable full all-round access. The handrails and final lubrication pipework connected to the boiler and the frames was removed. The centre section of boiler cladding has also been removed. The boiler is now ready for lifting. The crane at Loughborough is being recertificated and a date is being planned to lift the boiler and place it on a wagon.
The pallets of tender brakegear are being wire brushed to clean off any rust and old flaking paint. They are then being primed and undercoated.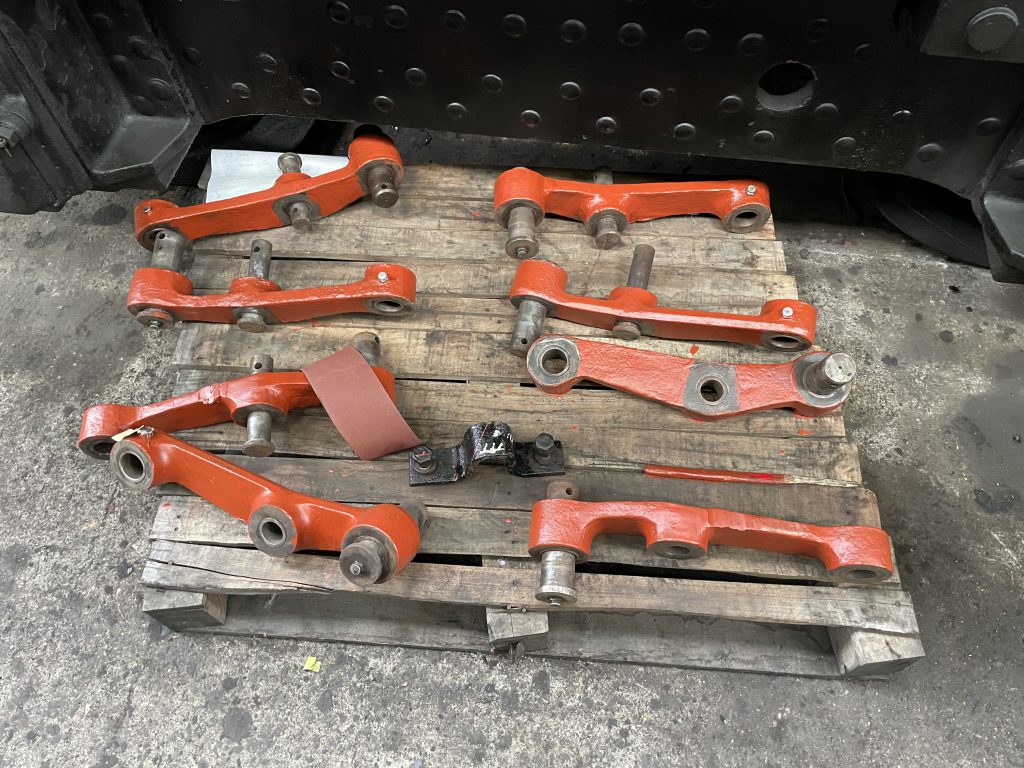 Together with the GCR, we hosted a visit from the patrons of the National Railway Museum. After a trip to Leicester North, they were shown the progress on the O4, Oliver Cromwell and Sir Lamiel.
Now that the Covid restrictions are being lifted we hope to get back to organised working parties in the near future.
Thanks for your support with Sir Lamiel.
Alan Berck-May
Chairman
5305 Locomotive Association